Farmacia Ribera will once again attend to the needs of runners in the Valencia Half-Marathon and Marathon
8 October, 2019
The Valencia-Trinidad Alfonso EDP Half-Marathon and Marathon are jointly organised by SD Correcaminos (running club) and Valencia City Council. This year's trials will again see Farmacia Ribera (pharmacy chain) providing support for runners in the races (on the 27th of October and the 1st of December, respectively) through its First-Aid posts.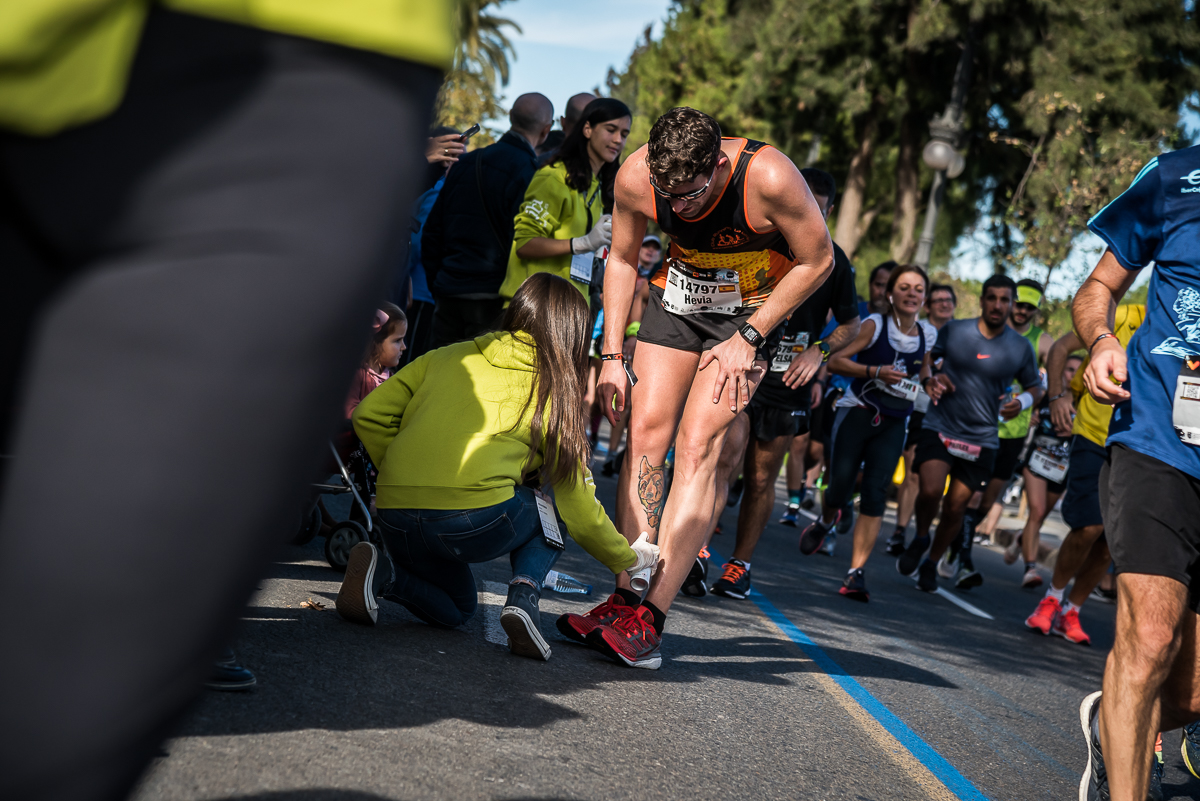 Once again this year, the 17,500 runners competing in the Half-Marathon will start the race knowing that there will be 25 kilos of Vaseline and 200 bottles of analgesics on hand to deal with any minor injuries. These supplies will be used to treat injured runners at kilometres 15 and 18.5. Furthermore, runners in the Half-Marathon will find a sample of Meritene Mobilis in their running bags. Meritene is a collagen-based nutritional complex that cares for joints and ligaments. There is a discount on Meritine Mobilis for purchases made in Farmacia Ribera's online shop.
Likewise, the 25,000 runners in the Valencia Marathon will be supplied with 100 kilos of Vaseline and 540 bottles of analgesics for the race on the 1st of December. For this trial, Farmacia Ribera's First-Aid posts will be sited at kilometres 20, 25, 30, 35, 37.5 and 40. Volunteers on bikes and scooters will be on hand to help runners who request First-Aid but do not want to slacken their pace.
These measures are all part of the trials' commitment to runners' health and care, thus providing an extra service to athletes to help them reach their goals.
Related news