Souvenir poster
Turn your Valencia Marathon 2021 into a memory forever
Months of training, spending less time with your family, saying "no" to beers with your friends, but… You did it! On 5 December last year, you ran along the mythical blue walkway and successfully completed the Valencia Marathon Trinidad Alfonso, an achievement that deserves a souvenir to match.
Which is why we recommend that you frame your medal and race bib and put it on your wall at home, so the memory lasts a lifetime. Because your legs may forget, but your heart never will…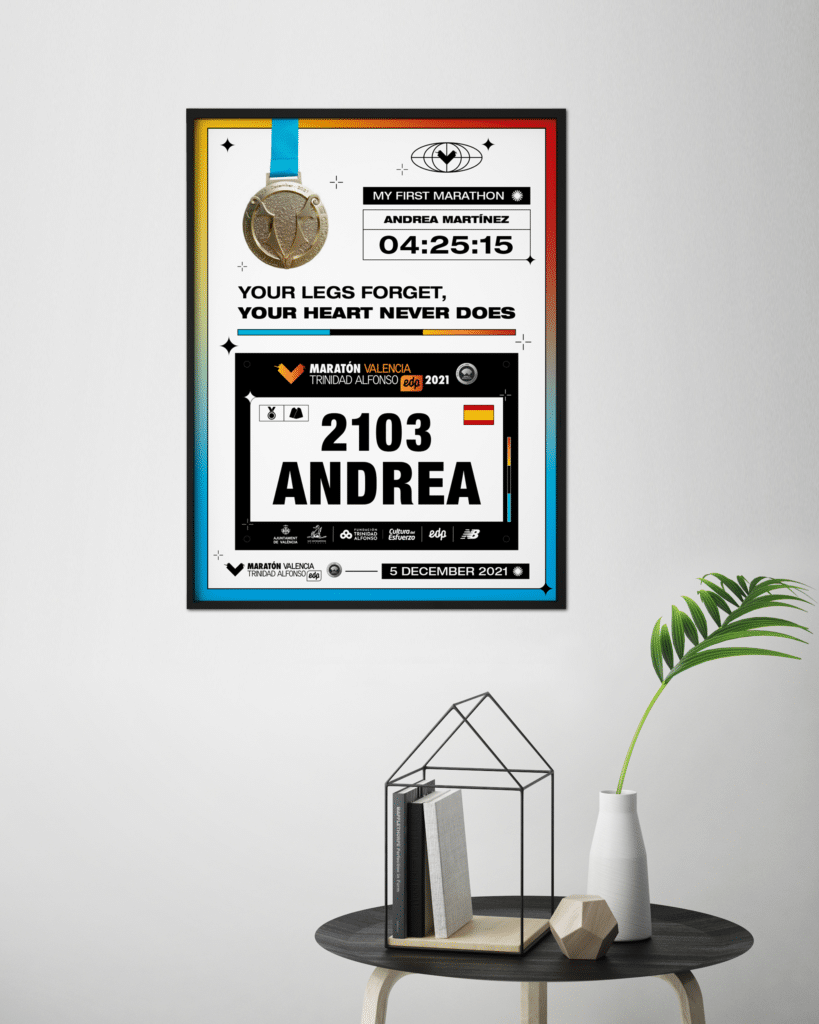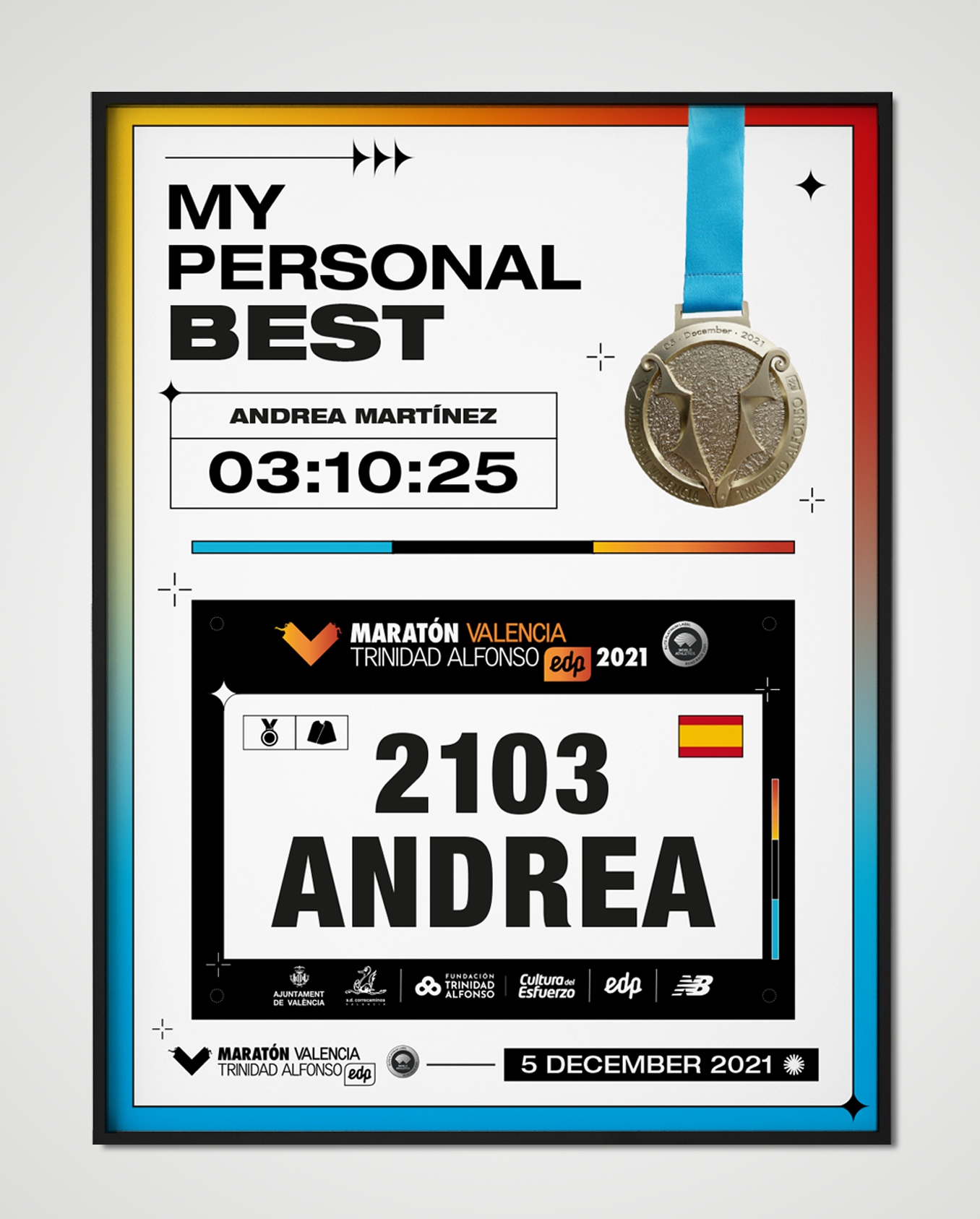 Two models to choose
How? We have prepared two posters that you can purchase from our store for €5. Your name and time in the 2021 race will appear on the poster you choose. You simply have to print the personalised design we will send you at the right size, then add your medal and race bib and it is finished! There are two models to choose from, one for first timers and one for runners who achieved their best time, both are available in English or Spanish. Ah! And if you have not kept your race bib, do not worry, a simulation will appear with the name you chose and the number you had in 2021.