Souvenir poster
Turn your Valencia Marathon 2022 into a lifelong memory
Months of training, spending less time with your family, saying "no" to beers with your friends, but… You did it! On 4 December, you ran along the mythical blue walkway and successfully completed the Valencia Marathon Trinidad Alfonso, an achievement that deserves a souvenir to match.
Which is why we recommend that you turn your medal and race bib into a poster that will decorate your home and last a lifetime. Because your legs may forget, but your heart never will…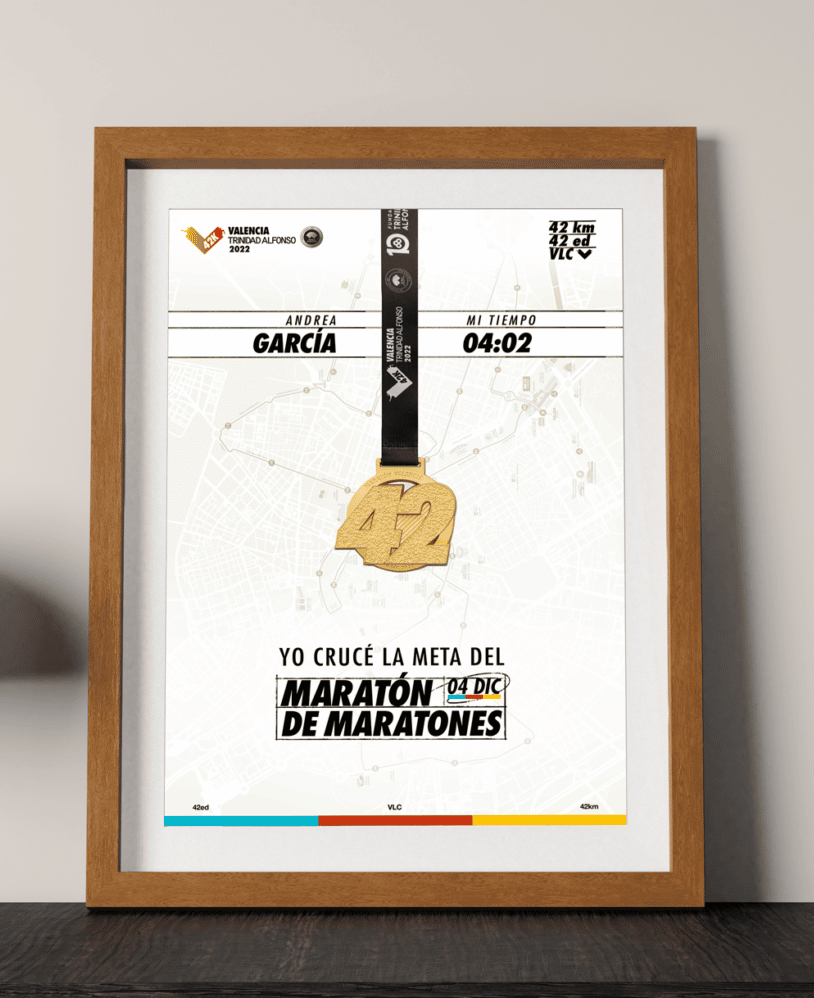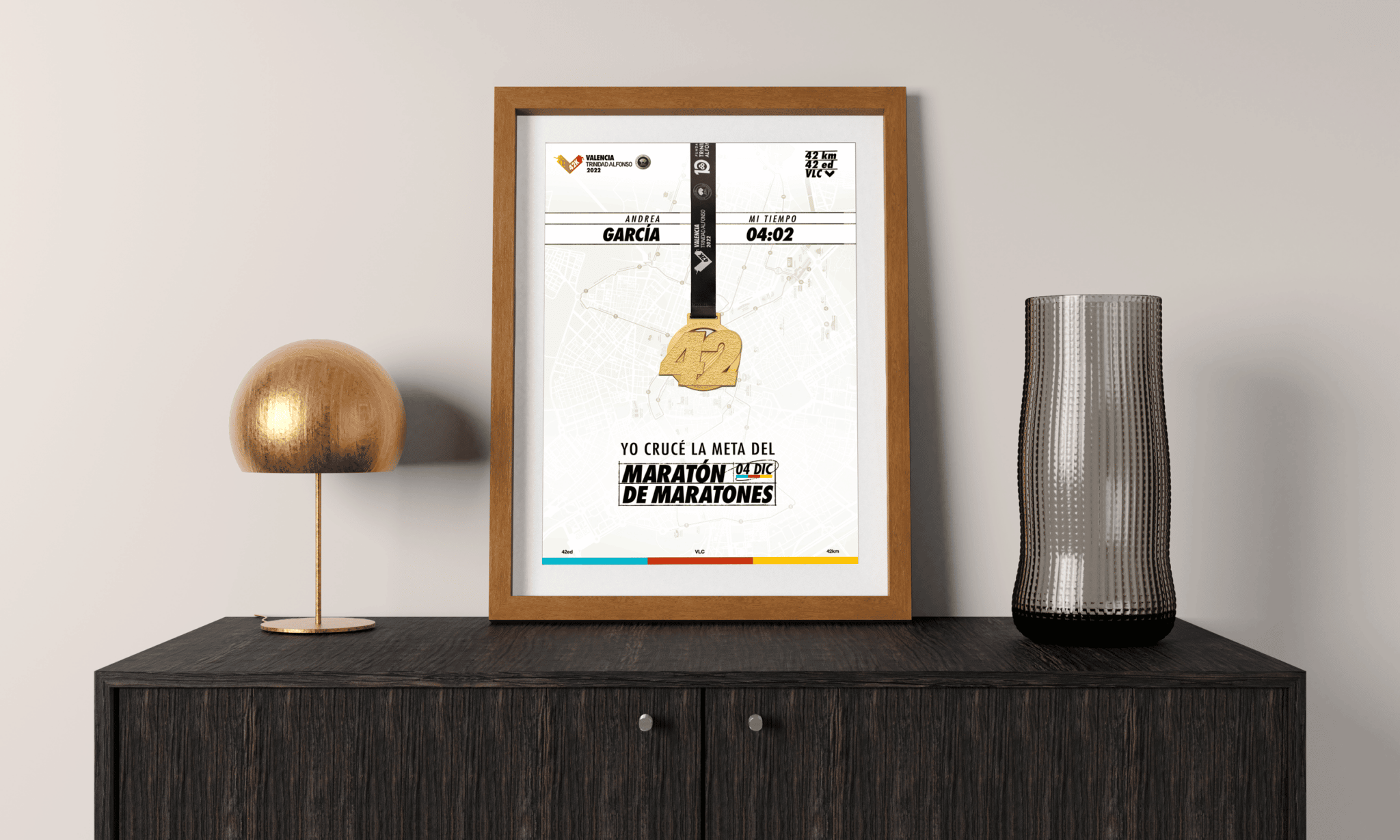 Three messages to choose from
How? We have prepared six different models for you to choose between, and which you can purchase from our store for €5. Your name and time in the 2022 race will appear on the poster you choose.
There are three messages to choose from, for rookies, for finishers and for runners who achieved their personal best time; all in English or Spanish.
All three options can include your race bib or be without your bib.