Organise your trip – Welcome to Valencia
If you want to book your hotel reservation directly and make the most of your trip to Valencia, you can use the www.welcometovalencia.com web site, which features 53 associated hotels and apartments.
Tourist Packs for travel to the Valencia Marathon
The 'WelcomeToValencia' web site lets you manage all the services you need for your journey and stay in 'Valencia – The Running City', so that you can focus on the trial, slip on your running shoes and enjoy one of Spain's best races.

Services for Runners:
Guaranteed cheapest prices for rooms in the programme.
Money back in the event of cancellation arising from injury.
Late check-out (up to 4 P.M.) on the day of the race.
Special services in hotels (gym, swimming pool, etc.).
Marathon breakfast from 6 A.M. onwards.
Transfers to and from the Start included on the day of the trial for hotels sited over 2 kilometres away (for runners and their companions).
Special offers for groups (over 20 runners).
Travel discounts:
In addition, all the runners and their companions flying to Valencia — 'The Running City' — can obtain discounts on flights operated by KLM Royal Dutch Airlines and by Iberia.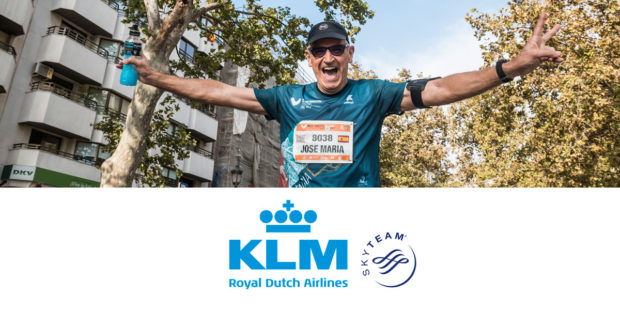 If the runner and/or his/her partner buy return tickets for Valencia flights with KLM Royal Dutch Airlines, and its sister company Air France on dates close to the trial, they will get a 15% discount.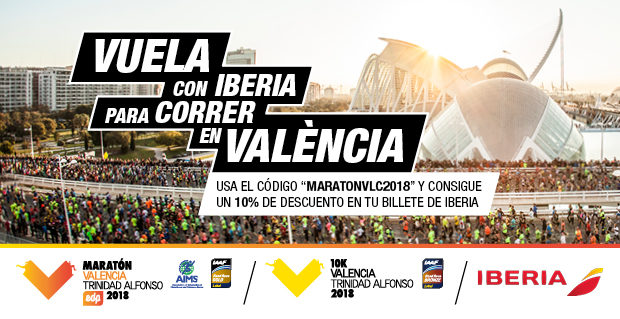 In addition, all runners and their companions flying to Valencia, Madrid, or Alicante between the 26th of November and the 9th of December — seven days before and after the Marathon — will get a 10% discount if they book their flights with Iberia.
Those taking part in Spain's best marathon can also get to Valencia — 'The Running City' — by train and, along with their companions, receive 35% off the fare for RENFE (Spanish State Railways) for journeys between the 28th of November and 4th December.