Registration Valencia Marathon 2022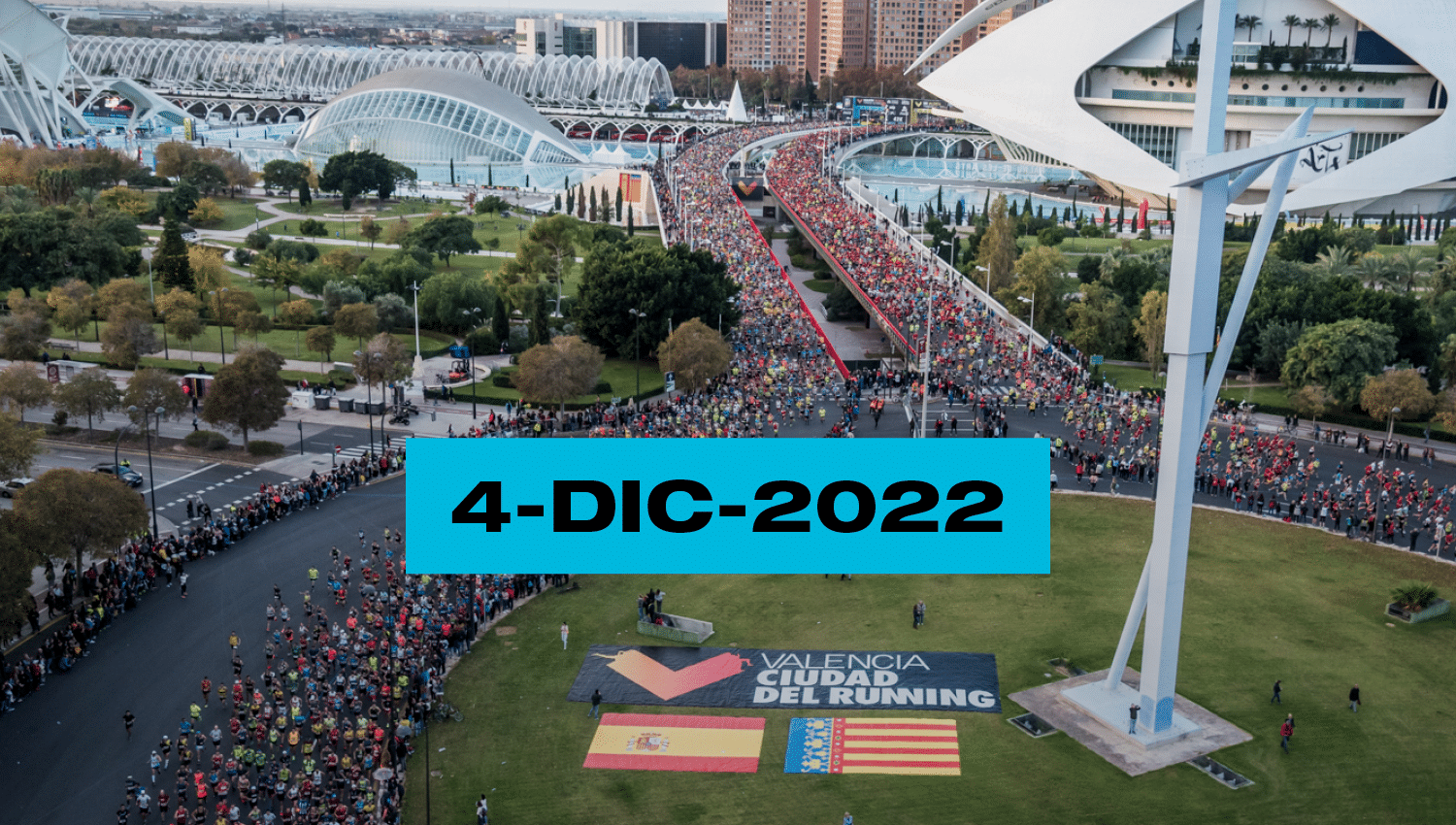 Registration for the Valencia Marathon Trinidad Alfonso will open on 13 December, with 30,000 bibs available for next year's race which will be held on Sunday, 4 December 2022.
Prices per tranche
The first tranche of 10,000 bibs available will be released at a starting price of €60, which will change to €90 for the second tranche of 10,000, and €120 for the last 10,000 places.
Valencia Marathon + Half Marathon pack
In addition, runners will be able to register for the Valencia Half Marathon and the Marathon together with a €10 discount on the total price of the two races for those who wish to purchase the pack and enjoy Valencia City of Running twice (runners may be registered in a different price block for each race).