Runners' Expo
The Valencia Half Marathon Runners' Expo is the place to pick up your bib, runner's bag and the identification wristband you will need to get to the start of the 31th Valencia Half Marathon Trinidad Alfonso EDP.
This year, with the change in the route, it will be located in the large open-air space at Avenida del Tarongers, nº 2, next to the Torre Miramar roundabout. LOCATION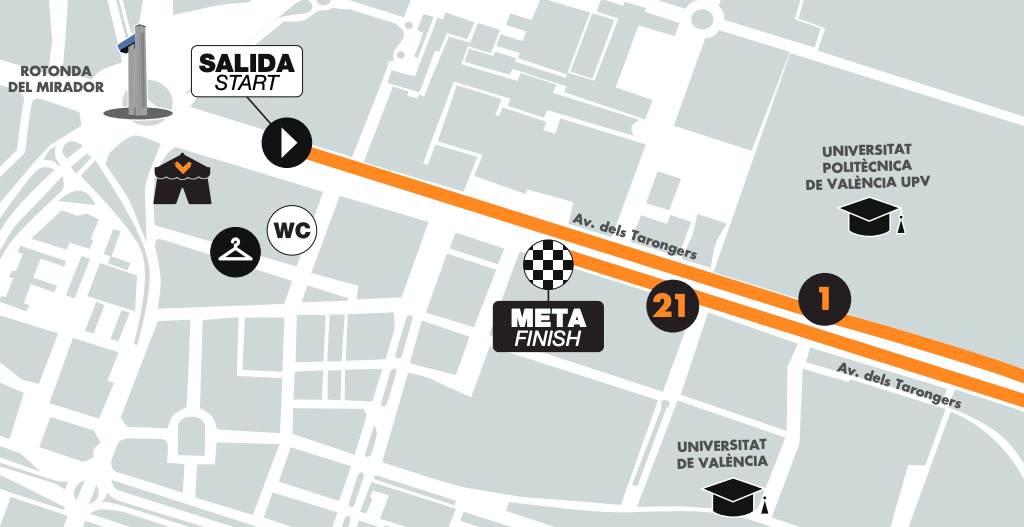 Runners' Expo opening hours
Friday 22 and Saturday 23 October
From 09.00 am to 9.00 pm, uninterrupted.
No bibs or runner's bag can be collected on Sunday.
Access rules
You will have to wear a mask at the runners' expo, even if you are outdoors.
You can come accompanied, but try not to stay too long.
You will only be able to pick up your own bib, not the bib of any other runner.
Half Marathon runners' expo prohibitions

Soon, you will be able to see all the products that make up your runner's bag here.