New arrangements with Iberia and Renfe for discounts on tickets to the 2018 Valencia World Championships
26 January, 2018
The runners of the IAAF/Trinidad Alfonso World Half Marathon Championships Valencia 2018 has added two important arrangements with Iberia and Renfe in preparation for Saturday 24th March in order to connect thousands of passengers with Valencia.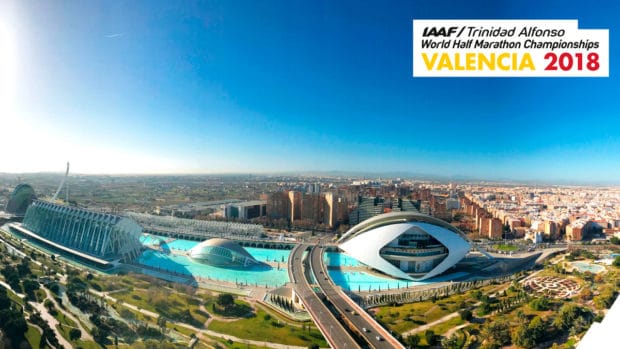 Fly with Iberia and benefit of a 10% discount
This will allow everyone flying with Iberia to Valencia to participate in the IAAF/Trinidad Alfonso World Championship Half Marathon, which takes place on the 24 March, to enjoy a 10% discount on their ticket.
To take advantage of this discount, runners should introduce the code 23CAMPEONATOMEDVAL when buying tickets on Iberia's official website. The discount is valid for flights on Iberia, Iberia Express and Iberia Regional and is offered to elite athletes chosen by their respective federations who will be running in the World Championships as well as participants in the popular race and their companions flying to Valencia. The discount will be applied to the final price, regardless of the fare selected, for return flights to and from Valencia as well as Alicante and Madrid between 17th and 31st March.
35% discount in Renfe
In addition, any registered runners who prefer to travel to the City of Running by train, up to seven days before and seven days after the big event will receive a discount of 35% on the flexible tariff for travel between 20 and 27 March due to an arrangement between the local organising Committee and Renfe.
To benefit from this promotion, runners and their companions must apply through the runners' hotline for València City of Running. They will be sent a "discount authorisation" once their registration information has been confirmed. This authorisation must be shown when travelling on the reserved journey
Related news