Training Plan tips
Competing in a marathon is one of the most exciting challenges for any runner. It is a personal quest and helps one overcome one's physical and mental limitations.

At Club de Atletismo Serrano (athletics club), we have a 30-year track record of training and helping our athletes reach their goals. Our wide experience of working with hundreds of athletes, our methodology, and insights into the marathon have been amply rewarded by extraordinary results in both the amateur and professional sport.
Now, Serrano and Valencia-Trinidad Alfonso EDP Marathon have joined forces to offer runners the best possible training plans.
We have always argued that athletes need to be monitored by specialised trainers and by experts in the Health and Physical Exercise fields. Having a trainer-coach at your side who draws up a plan that takes full account of your physical condition and other factors is the ideal choice. On the other hand, many runners who take part in the Valencia Marathon constantly ask us for tips and help in planning their weekly training..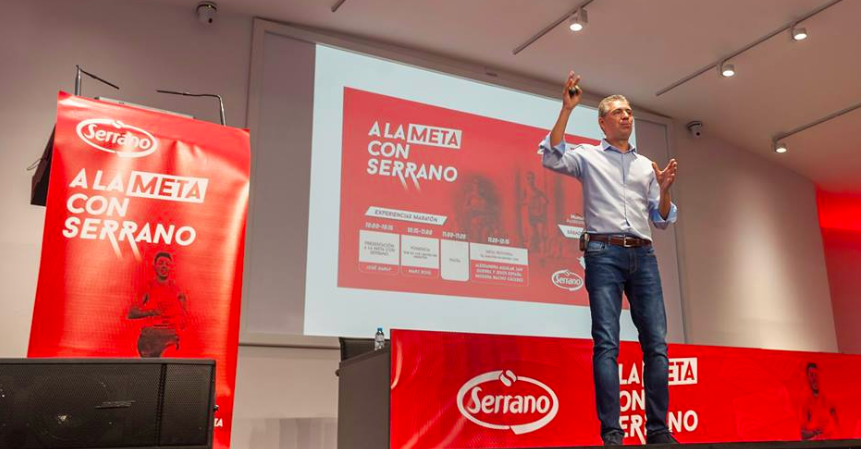 YOUR TRAINING PLAN FOR THE VALENCIA MARATHON
This is why we will come up with a Training Guide for such runners covering the various goals for which the help of a trainer-coach or group work-outs are less important.
The plans cater to those aiming to finish the Marathon in one of the following time bands:
UNDER 3 hours 30′ (marathon pace 5:00′ per km)

UNDER 3 hours 45′ (marathon pace 5:20′ per km)

UNDER 4 hours 00′ (marathon pace 5:40′ per km)

UNDER 4 hours 15′ (marathon pace 6:03′ per km)

UNDER 4 hours 30′ (marathon pace 6:25′ per km)
The training guide will cover the 16 weeks before the marathon and will begin on the 12th of August . The scheme will comprise:
General Basic Training (3 introductory weeks)
Accumulation (3 weeks under load, and 1 week off load)
Accumulation and Development (3 weeks under load, and 1 week rest from competition)
Competitive Development (3 weeks under load)
Tapering (2 weeks off load)
Depending on the goal chosen, from Sunday the 11th of August, you will receive a weekly training plan in your e-mail and can follow this in the private section of the official web site.
This plan will identify each training session and what you need to do to carry it out. Furthermore, we shall also accompany the plan with videos and articles of interest, depending on the point in the training cycle. This approach will ensure that runners feel they enjoy support and monitoring during their training.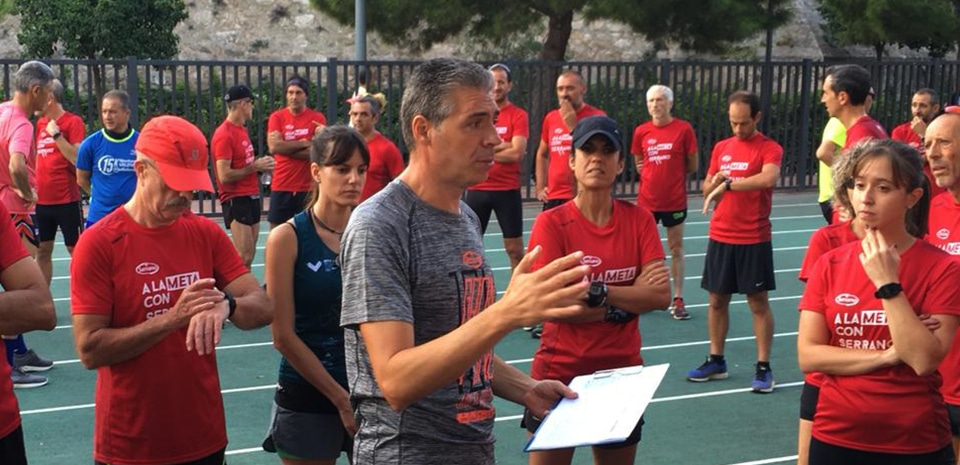 IS IT TIME TO RUN A MARATHON?
One needs several years of running experience before training for the 42,195-metre race. This means that you must have competed over shorter distances and chalked up reasonable times (preferably official ones) in 10-km, 15km, and half-marathon trials.
Using these times, we draw up correlation tables predicting how long it would take you to run a marathon. Thus an athlete can choose his or her training plan depending on the target time.
Experience of previous training plans and persistence in sticking to them will stand you in good stead. The body must have adapted to the training loads because muscles, joints, and tendons take a lot of punishment over long distances. Put another way, the runner's chassis needs to be tough enough to rise to the challenge.
Furthermore, our bodies and hearts need to learn how to interpret new thresholds so that we can train with the right intensity to improve our physical condition.
Last but not least, to successfully plan our training, we need to adapt the plan to our personal and professional lives. This means creating the best possible circumstances so that we can train without our nearest and dearest stressing us out and putting us under pressure.
Athletes must always bear in mind that health is their responsibility and train accordingly. One should also take a general and sports medical check-up before taking on the strains of training and competition. Runners tend to be quick to spend money on sports equipment and to show off their purchases. Yet we also need to invest in ourselves by thinking about health and safety issues.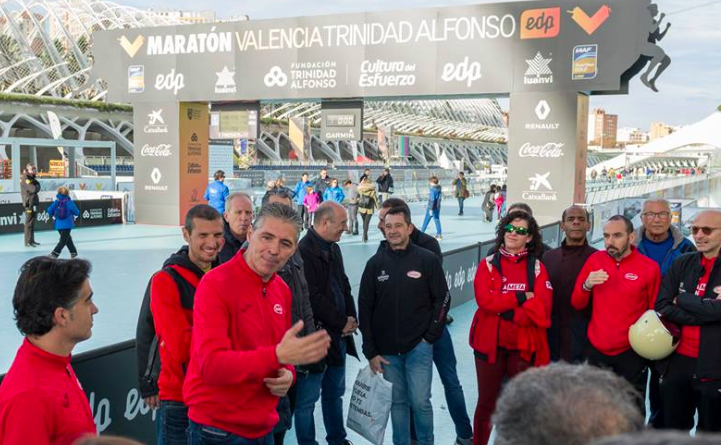 WEEKS RUNNING UP TO THE BEGINNING OF TRAINING
The 12th of August marks the start of the training for the Valencia-Trinidad Alfonso EDP Marathon. Our minds and bodies need to be in good shape for this training and that depends on our activities in the weeks leading up to it. We are scared that if we stop running, we will get out of shape and lose the form it took us so much time and effort to build up. Yet we need lose some of our fitness before we embark on the training.
The transition is characterised by an active recovery period at the end of each running season and before the beginning of the next one. Hence the need for a Period of Basic, General Training.
The main aim is to ensure maximum body recovery, and to deal with the various psychological issues arising from a long, hard season.
We suggest you take a transition and active rest period lasting between three and four weeks, during which you should incorporate the goals and activities set out below:
This period is very important for

disconnecting

both from competition and from constant training. It is key that you avoid strong stimuluses when you are tired.

This is an ideal moment to

get over any injuries

. If you have strains, swellings, etc., it is time to visit your physiotherapist, who will put you on the path to recovery.

One can also take the chance to engage in complementary activities and other sports (hiking, mountaineering, swimming, cycling, etc.). Do not stop doing sport but do it for fun rather than for competition. This will make sure you stay in shape and will help make the first few weeks of training easier.

Do some kind of

work-out

in the gym and muscle-toning exercises. The important thing is to make sure our muscular system does not weaken before the training.

You can do

warm-up exercises for

roughly 45'. The warm-ups should be low intensity activities. Given that this will make you hotter and push up your pulse rate, you will need to manage aerobic sessions so that you do not overdo it.

Now is a good moment to

choose the kit

you will train with, ensuring that your training and race shoes are in good condition.

It is also important

to control your diet

so that you do not put on a lot of weight. It is normal to put on weight when one rests more and exercises less but make sure this gain is moderate. Moreover, the more weight you put on, the harder it will be to get it off during the first weeks of training.
All of these tips will help you manage your time before the training starts, ensuring that you do not get wholly out of shape. So forget running for the moment and have fun doing other things. Resting and 'switching off' is the best of training at this stage.
The path to the Finishing Line in the Valencia Marathon will begin soon enough.
José Garay is a graduate in Physical Activity Sciences and Sport, and CA Serrano's trainer.