Road closures
On 6 December, the world's best athletes will run the Valencia Marathon Trinidad Alfonso Elite Edition.
In order to facilitate access and mobility for everybody in the city, below we list the roads they will run along on the day of the race according to the predicted time slot.
Time the Marathon will pass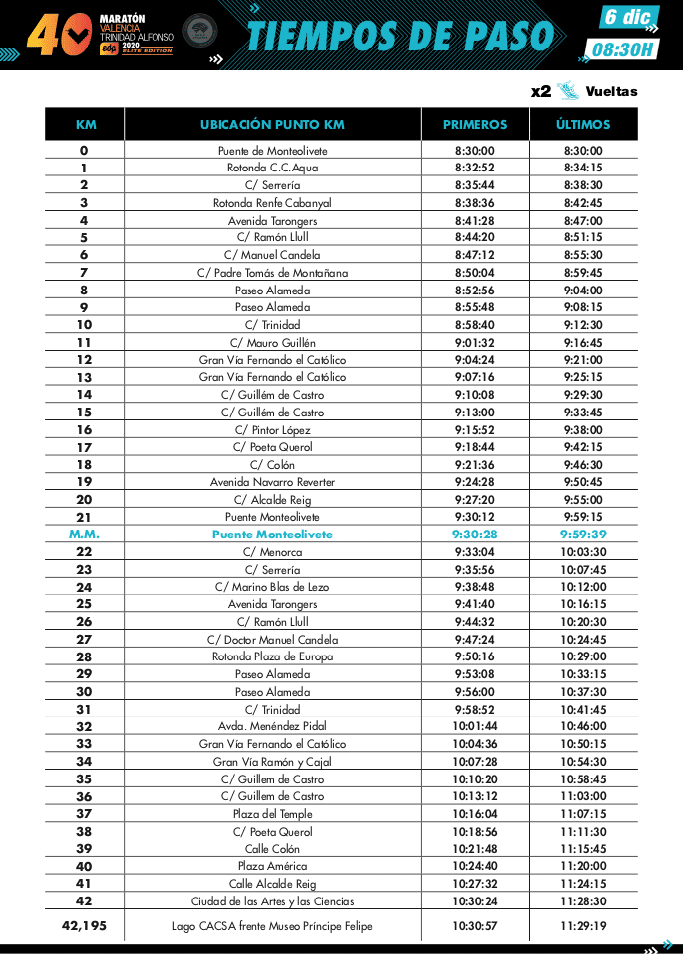 Time the Half Marathon will pass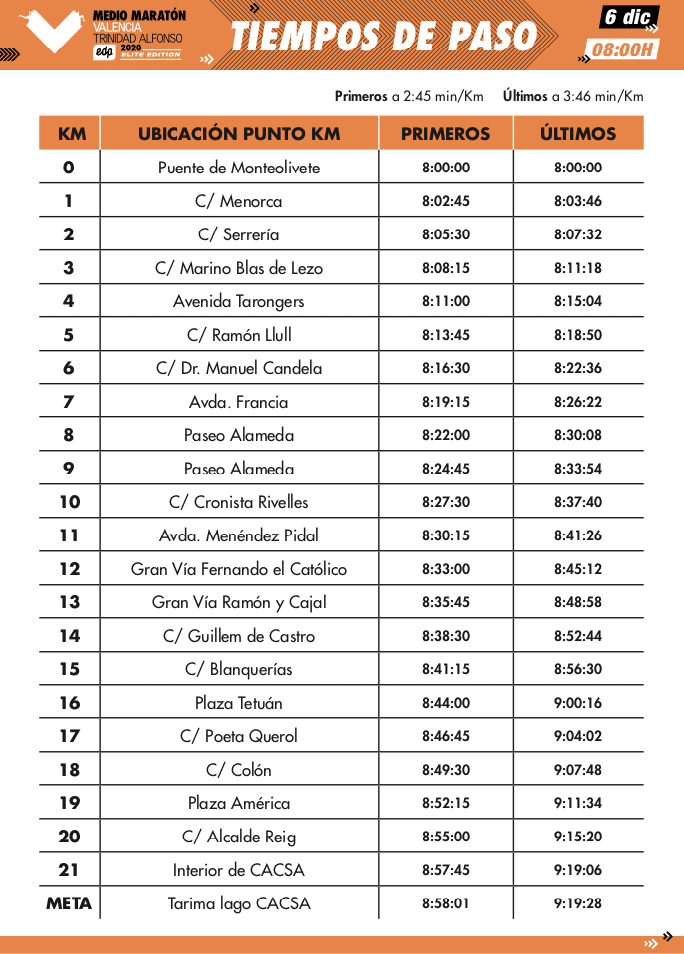 CRITICAL POINTS TRAFFIC OPENING
These times may be modified and will always be subject to the instructions issued by the Department of Traffic and the Valencia Local Police to ensure the safety of the personnel carrying out cleaning and disassembly tasks.